Food for Thought - Rapids' Blog
Increasing Efficiency and Student Happiness | Linn-Mar High School Cafeteria Renovation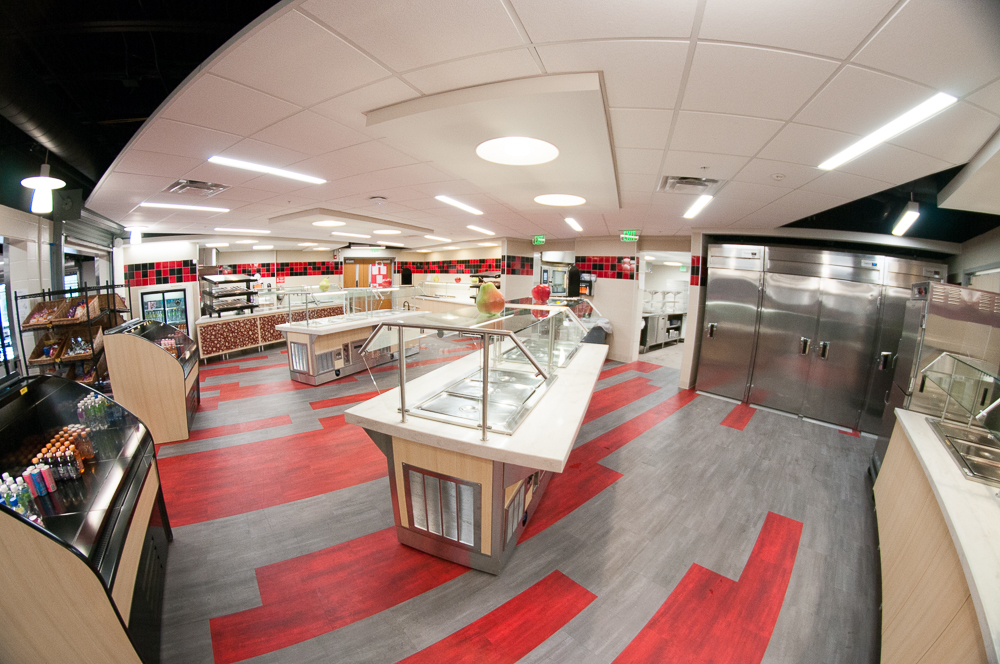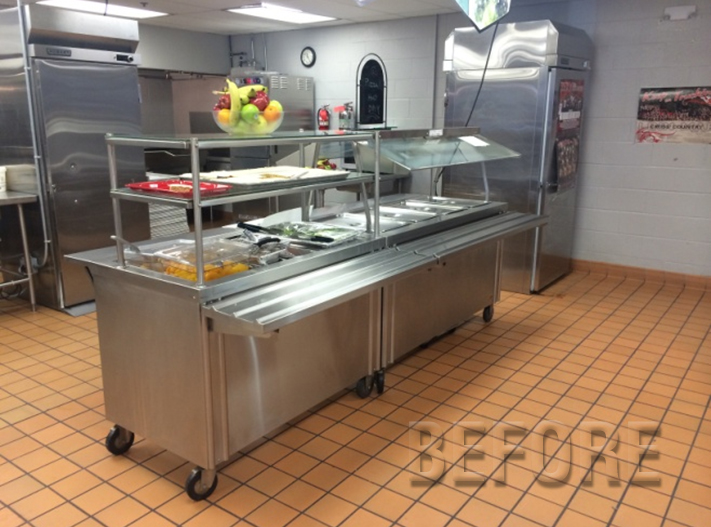 When Linn-Mar High School recognized the necessity of a complete cafeteria renovation, their main focus was of course on the students. The current cafeteria did not adequately meet their needs – the students only have a half hour allocated for lunch, but it was taking some groups 25 minutes just to get through the line.
That's where Rapids Foodservice Contract and Design came in. Working directly with the staff, our design team came up with a new setup they hoped would go above and beyond the expectations put together by the school. After the remodel was complete, Susan Knight and Stacy Fish, Nutrition Services Manager and High School Kitchen Manager, respectively, were kind enough to sit down with us and give us some feedback:
"Luke Green and the design team were incredible. They observed prior to the remodel, they were able to identify our problem areas, and really worked to just streamline everything. Luke was available for every single question and provided updates along the way. It was really amazing and I would have to say we are 100% satisfied with the final result of this project." (Susan Knight)
Using the new cafeteria, a group of 400 students can now move through the line in just 10 minutes. And the benefits don't stop there: The cafeteria is now able to offer a larger variety of food, including hot sandwiches, which have been a big hit with the students and are practically flying off the shelves. Some of the students are actually eating healthier too - the placement of the salad bar was changed so it is the first thing students pass when they walk in, and subsequently they have seen an increase in the amount of students who make a salad to include with their meal.
That's not the only increase they've seen. According to Susan Knight, their "overall participation for…meals has increased by 15% percent over last year." While this increase certainly has a lot to do with the increased efficiency and students knowing they will have enough time to enjoy their meal, the new appearance has helped as well. "The students love the dining area," Susan said, "We've literally gone from a 1960s look to a contemporary, open, well-lit space that is inviting."
The staff are also profiting from the new setup. When asked about their thoughts on the remodel, Stacy Fish made it clear that "They absolutely love…the efficiency of it." The remodel gave the cafeteria a more spacious feel and provided more storage so everything they need for certain tasks can be in one place. The inclusion of a cleaning trough for the trays was a particular favorite. After only a few weeks of using it, Stacy noted: "They are able to get trays through there a lot faster…it is a great addition."
Overall, Susan was adamant that she (along with Stacy, the staff, and the students) was extremely happy with the way the cafeteria had turned out: "It's beautiful, and, frankly, it's a miracle. We are very grateful to Rapids for their foresight and follow-through."
Linn-Mar High School Customer Follow-up Interview Video