Food for Thought - Rapids' Blog
How To Clean Your Commercial Charbroiler for Maximum Lifetime Efficiency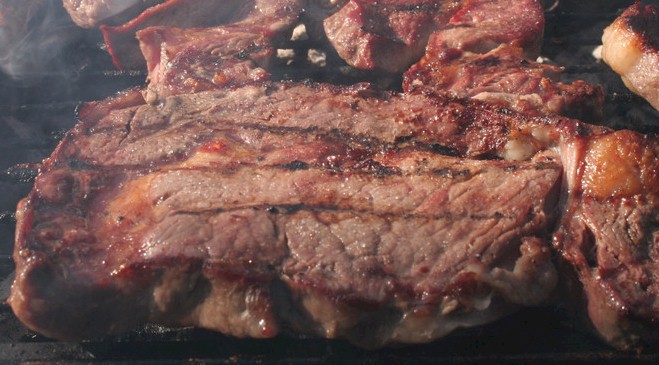 How To Clean a Lava Rock or Radiant Charbroiler
Cleaning your
commercial charbroiler
each and every day it is used will increase the life expectancy of your equipment:
Before you start, remember to put on cleaning gloves to protect your hands from grease and harsh chemicals.
After you turn off the charbroiler, while the broiler is still warm, use a wire cleaning brush
designed for charbroilers
to scrape off stuck-on food particles and grease from the grate. After you clean the top of the grates with the brush, turn them over and repeat the process, brushing off the grease and caked on food particles.
Use a cleaning cloth dipped in soapy water to clean the rest of the grill surfaces. Spray on a degreaser such as
Scotch Brite Quick Clean
to help lift the grease as you wipe off the surfaces.
Use a utility knife or grill cleaner tool with a blade to scrape under the difficult to remove, thickened, burned-on grease and food on the solid surfaces. Make certain to completely rinse off any chemicals used with clear water and a clean rag. Follow up with a wipe down from a dry rag. Do not leave standing water on the surfaces of your charbroiler.
Cleaning a Radiant Charbroiler
If you are using a radiant charbroiler, pull out the radiant bars and spray with your degreaser. Wash them thoroughly in your sink, then rinse in clean water and dry with a cloth.
Cleaning a Lava Rock Charbroiler
If you are using a lava rock charbroiler, turn the stones every week to burn off any accumulated grease. You will want to replace your stones at least twice a year.
As well as increasing the longevity of your charbroiler, the other payoffs to cleaning your charbroiler on a daily basis are less chance of a grease fire and serving consistently high quality food with beautiful sear marks.